Board certified internal, integrative, and ancient cultural medicine
Dr. Gayle Randall, a true mind-body medical futurist, presents the wisdom, experience, insight and heart-and-soul-centered focus in her signature SOUL DOCTORING approach to modern medicine.
A Personal Message from Dr. Randall:
Are you experiencing symptoms other doctors can't figure out or spend years bouncing from misdiagnosis to misdiagnosis? Are you receiving medical care that doesn't support or heal you?
Would you like your best and fullest life not only back — but stronger than ever — in an environment that is remarkably healing in itself? With a compassionate, caring doctor who treats, heals and cures issues others cannot?
Medical, integrative and functional medicine pioneer, author, lecturer, podcast host and futurist Gayle Madeleine Randall, M.D. offers the most specific and customized care available at the Randall Wellness Healing Center. Located above the beach in Malibu, California, the Center offers Western, functional, integrative and Eastern medicine treatments and solutions tailored specifically to your health challenges and needs
The author of the acclaimed Soul Doctoring: Heal Yourself, Heal the Planet, Dr. Randall brings to every consultation, examination, diagnosis and treatment plan more than 40 years of office practice and excellence in health center administration. She works with more than 25 different healing modalities. From Western medicine to diet and nutritional consulting, energy work to autosomal therapy, integrative and functional medicine to acupuncture and pinpoint diagnosing and testing, Dr. Randall provides specific, personalized plans for every patient — whether in-person or through her telemedicine program. It is the most intensive, individualized approach available in healthcare today.
While Dr. Randall talks and works with you, you will enjoy the Randall Wellness Healing Center's beautiful home above Malibu's famed Zuma Beach. The experience begins with a sweeping 270-degree view of the Pacific Ocean. You can relax in lush gardens filled with roses, orchids, lilies, medicinal herbs and a half-dozen fruit trees. Your healing begins the moment you walk in the door.
Dr. Randall provides general outpatient or selective in-patient treatment, delivered with the empathy, compassion and deep knowledge that has made her a pioneering force in healing for the past 40 years — and sets your present and future on the best possible course to fullest and best health.
Ready to get started? Contact us now to take your biggest step to taking command of your health — and keeping it that way.

Like a Masterchef has the virtuosity with the ingredients in their recipes, Dr. Randall has the acumen and proficiency with the many MEDICAL MODALITIES she adapts to meet her patient's needs and beyond.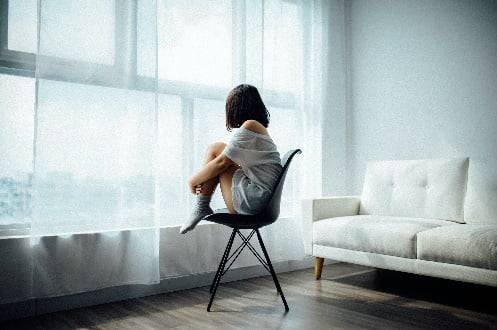 There are many possible treatments for depression, anxiety, and other behavioral or cognitive issues. Understand the cause and the best possible options based on your personal needs.
From cancer prevention to muscle recovery, Dr. Randall will guide you to optimal health medically, emotionally, and spiritually.
Whether or not you realize it, colors have real effects on you and everyone around you. Warm colors and bright shades are guaranteed to have an immediate impact on your mood, your mind, and your health.
Let us show you how to maximize their impact for you.
Gayle Madeleine Randall, MD, brings over 40 years of direct experience as a physician, scientist, cross-cultural practitioner, administrator and writer to her endeavors. 
Dr. Randall has merged the cutting edge knowledge of Internal, Integrative, Functional and Gastroenterology Medicine together to address wellness and chronic disease through new cellular messaging technology and biomimicry. 
Dr. Randall has always believed in creating health from the inside out. Her practice focuses on optimizing the functioning of the body, particularly the gut, using holistic methods based in science.
Soul Doctoring is the most important book on integrated personal healing to be written in the 21st century. It is a compelling, enlightening, and entertaining read, and a benchmark for yet another way to bring information into one's body for the purpose of healing and self-doctoring—through provocative storytelling that touches the soul.
Dr. Gayle Madeleine Randall always appreciates feedback from her valued patients.  Please read what others are saying about Dr. Randall below.
Dr. Gayle M. Randall is extremely knowledgeable and personable, and I don't hesitate to recommend her highly. She treats the whole person and pays attention to the root cause of any issue rather than just treating the symptoms. She is a true credit to her profession; I am beyond impressed by her manner, her expertise and the fact that any patient seeing her has her complete and undivided attention. She has a very busy and successful practice, but makes the time for one-on-one attention. My experience with Dr. Randall has been exceptional, and her extensive work as an Internist and healer in many different areas from the physical body to the spirit and her cross-cultural knowledge are second to none. She is a star at what she does for her patient's health and I'm privileged to know her and to have access to her vast skill set. Thank you for paving the way to a healthier Self for so many, Dr. Randall!
Soul Doctoring captures the future of medicine, in which attention to body, mind, and spirit is the hallmark. Gayle Madeleine Randall, MD, brings to this book the expertise of a medical insider and a cross-cultural explorer who possesses an exquisite reverence for non-Western healing traditions. This is a courageous, trail-blazing contribution."
Gayle has been able to present the multiple aspects of integrative and functional medicine in a semi-autobiographical and exciting way and weave them into a truly holistic manifesto. I'm not aware of another book that has been able to accomplish this task as well as Soul Doctoring. Going through the 25 chapters is not only a journey through Gayle's own life, full of fascinating personal and patient anecdotes, but a comprehensive education of the interested reader about the many dimensions of holistic health and wellness from gut to brain health, and from dreams to planetary health.
Dr. Gayle Madeleine Randall is a medical futurist and holistic pioneer after my own heart. I thoroughly enjoyed getting to know her through her Soul Stories podcast featuring people who have changed the world aimed at raising consciousness. Her new book Soul Doctoring: Heal Yourself, Heal the Planet is timely, much needed and an exciting healing journey for anyone who reads it. Dr. Randall helps guide us into our own highest potential while healing our Mother Earth. I highly recommend it.
Check out Dr. Randall's new YouTube Channel!
Subscribe now to see all Soul Stories podcasts, Instagram television shows, archives and guesting in other podcasts and shows!!!
Mimi Guarneri, MD – Integrative Medicine Pioneers Founder and head AHIM
Michele Hebert, Yoga and Meditation Expert
Alan Salazar, Native American Healer
Olivia Hussey, Golden Globe Winning Actress, Romeo & Juliet